Recruitment: the world is so big, you do not come, who knows you niubi?
Add time:2019-02-28 Clicks:6056
[Return]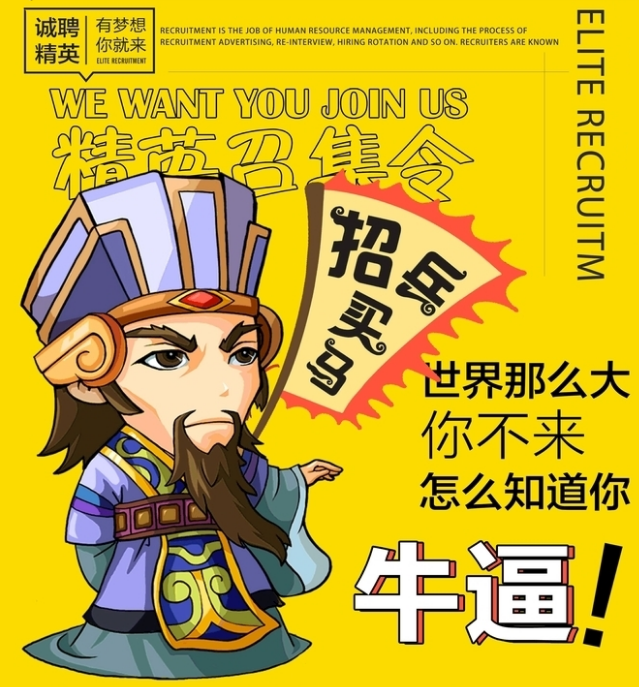 Qian mo international logistics
We have a cross-boundary and complementary international composite team, which understands logistics better than sellers, cross-border e-commerce better than freight forwarders, and customs clearance better than mainline makers and platforms. We rely on high-quality team, large service network, flexible management mechanism, professional service means and advanced information technology support, think what customers want, constantly improve the quality of service, to provide professional, enthusiastic and thoughtful shipping services.
[recruitment] now we are looking for a number of cross-border e-commerce logistics sales staff
Requirements:
Reason less sweet mouth a little brain live a little better attitude a little stronger execution
1. Healthy ️
Men and women alike
Responsibility and honor are above all else
Preferred employment:
Forced by life, trapped by money
Can work under pressure.
3. Hundreds of thousands of liabilities, car loans and mortgage
4. Buy a car within one year, buy a house within two years, and have a car and a house within three years
Anyone with relevant work experience is welcome
Benefits:
The salary shall be adjusted according to the professional skills, professional quality and performance of the employees, and the advanced and excellent employees shall be encouraged to obtain relatively high salaries.
(1) working time: 40 hours per week, divided into two weeks, and only half a day on Saturday.
(2) salary: 3000 yuan with soy sauce
About 6000 normally done,
Seriously do about 8000,
Trying to do about 15,000,
Do more than 20,000 to the death
(3) subsidies: employees are entitled to statutory holidays, paid marriage leave, maternity leave, funeral leave, annual leave, etc. The company will distribute gifts or exquisite gifts to celebrate the holidays, birthdays, weddings and births of employees. Employees who become regular employees will enjoy double salary benefits at the end of the year.
(4) performance commission: according to the proportion of completion of performance tasks, the corresponding performance commission (sales representative)
(5) social security: provide five social insurance and one housing fund according to national policies
(6) training: provide corresponding job and professional training and education opportunities to help employees better plan their work and life and help them succeed
(7) holidays: national statutory holidays, paid annual leave of not less than 5 days after one year of work
(8) bonus: year-end bonus is provided
(9) activities: the company holds regular staff activities and arranges annual company travel activities every year
(10) promotion: provide a fair and open competition platform and encourage employees to be positive. Excellent employees can get the opportunity to visit customers abroad every year.
(11) the company holds irregular dinner parties and staff birthday parties
(12) perfect promotion mechanism + extensive development space and personal growth platform;
(13) systematic pre-job training and promotion training;
(14) get married and have children
There is no team spirit princess disease, afraid of hard also whimsical
Company address: 906-907, block B, Pacific business building, binjia road, luohu district, shenzhen